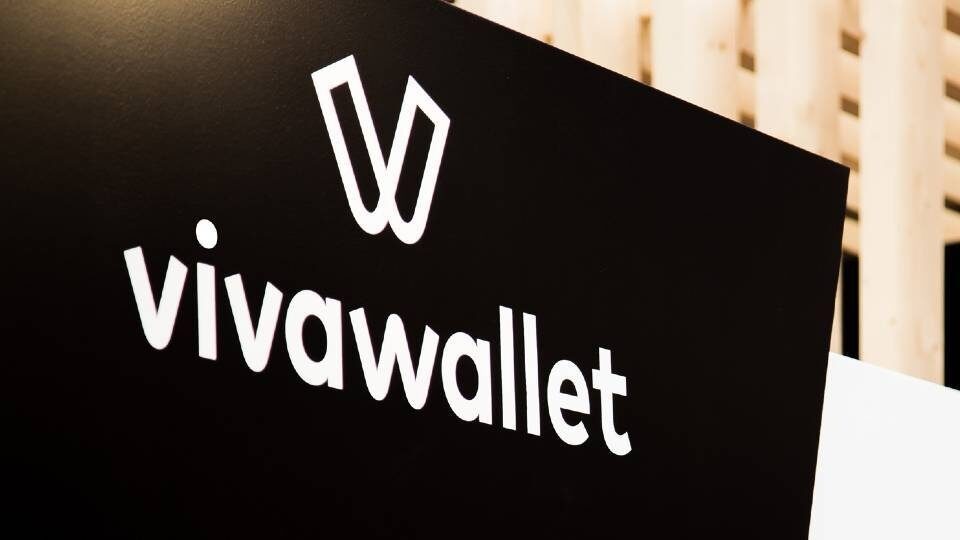 It was only a few days ago that JP Morgan announced its strategic investment in Viva Wallet, an investment boom as described!
On the one hand, JP Morgan is the largest bank in the United States and has assets of $3.8 trillion, revenues of $120 billion and employs 255,000 people around the world.
On the other hand, Viva Wallet is a fully digital Neobank, with its infrastructure exclusively in the cloud and with applications such as "tap on phone", which turns android phones into transaction machines, having presence in 23 European countries. Viva Wallet in reality is a technology company operating in the financial services sector, the so-called Financial Technology (or else Fintech). The Fintech industry is constantly picking up speed as electronic payments and new forms of financing gain momentum, while 2021 was a record year for investment in companies in the sector.
J.P. Morgan's strategic investment in Viva Wallet, announced this week, exceeds €1 billion and brings the valuation of the Greek Neobank close to €1.8 billion. This particular acquisition gives a total valuation, i.e., value for 100% of Viva Wallet. Surprising is the fact that with this investment Viva Wallet becomes the first Greek "start-up" to enter the global category of the so-called "fintech unicorns" (= private companies with a valuation of more than $1 billion).
More specifically, the total price to be paid by the US investment bank is reportedly as high as €1.02 billion. In particular, it is planned to pay around €800 million for the acquisition of around 48.5% of Viva Wallet by the Hedosophia fund (27%), Marianna Latsis' family office (13%) and C. Daskalopoulos (7%). In addition, about EUR 71 million will be used to secure the bond loan that Viva had received from Tencent- EBRD- Breyer Capital and another about EUR 160 million will be invested for the further development of the company. The remaining 51% of Viva will stay with the other shareholders and the founders Haris Karonis and Makis Antypas, who will continue to manage the company. The agreement provides for the payment of another EUR 44.3 million, which will be distributed immediately, as a bonus, to Viva Wallet's approximately 200 employees. In addition to this, the company's founders will make available for the company's employees 3.5% of its shares (at a current value of around EUR 44.3 million) in the form of stock options, to be exercised in three years.
From a legal perspective, Mergers and acquisitions (M&A) refer to transactions between two companies combining in some form. Although mergers and acquisitions (M&A) are used interchangeably, they come with different legal meanings. In a merger, two companies of similar size combine to form a new single entity. On the other hand, an acquisition is when a larger company acquires a smaller company, which is the case at hand. Mergers and acquisitions (M&A) can take place for various reasons, such as but not limited to higher growth and stronger market power.
As it is evident from the statements of JP Morgan's Head of Payments & Commerce Solutions, Max Neukirchen, "the strategic investment in Viva Wallet signals our confidence in the technology and the company's team, which already offers a holistic multi-channel service to merchants across Europe", while JP Morgan Payments head, Takis Georgakopoulos, noted that "it will support Viva's vision to grow by offering payments innovation aimed at European small and medium-sized businesses". For his part, Viva's chief executive Haris Karonis said that the company's mission is "to change the way businesses pay and get paid in Europe, with cutting-edge technology, unprecedented agility and in-depth knowledge of the European payments landscape". The strategic investment by JP Morgan Payments "will enable us to deliver on our vision of providing fully local payment and transaction services to small and medium-sized businesses across Europe," he added.
The news comes a day after the director of the Finance Office of Prime Minister Kyriakos Mitsotakis, Alexis Patelis, tweeted that this week two major acquisitions of Greek companies by American companies will be announced. After the official announcement, the Prime Minister of Greece met with the Chairman and CEO of JP Morgan, and amongst others stated that this investment is a vote of confidence in Greece while it confirms the new startup culture that has appeared in the country.
This deal has been presented by all the specialized investment, stock market, technology and banking media. A "Buy" recommendation for Greece to the international investment community and the world's largest funds is equivalent to JP Morgan's choice to develop its European operations in the new digital age, based in Athens, giving a clear signal to the markets about the prospects of our country. As a result, Greece is entering the crosshairs of other international firms, who have their radars turned on, looking for investment and business opportunities. After the vote of confidence by the American group, it is estimated that a wave of foreign investment will follow, the size of which will be unprecedented.
At Amoiridis Law Services® we are dedicated at assisting our well-respected clients successfully complete any of their investment projects in Greece. Thanks to our longstanding experience, we are able to provide a full package of consultancy services to our almost exclusively international clientele, customised to their specific needs.
As a result, we have represented clients from all around the globe regarding their projects in Greece. Our network of associate experts enables us to provide an all-in-one package of consultancy services, guiding you through the ways to properly protect your investments.
For any further information and clarifications please do not hesitate to contact our qualified legal team, ready to provide you with further personalized information tailored to your needs and your profile.
You can email us:  or call/text us directly at: +306908351705 (WhatsApp/Viber)
Athens, February 2022
Follow us on